Eco Friendly Inks – Most Suitable for the Environment & for Your Printing Requirements
Screen Print companies who strive to make the world a better place are always on the lookout for products that will significantly reduce their ecological footprint. If you are in the screen printing industry, one thing you can do to contribute to the preservation of our environment is to use The Global Inks from Lakshmi Bio Chem that are more eco-friendly and safe for you and your staff.
The Global Inc (India) has been researching, developing and refining Textile Screening Printing Dyes since inception. Merely because of our passion towards developing quality products that will have a positive impact on the screen print industry, we have developed innovative products such as eco-friendly inks for screen printing.
Over the years, Screen Printing Industry has been consuming tonnes of inks that are not at all safe for consumers and workers in the printing industry. These products contain PVC resins and phthalate plasticisers & other hazardous substances that can cause a number of health problems. However, with our development of safe and environmental friendly Textile Printing Inks, Screen Printing Industry and the users can now breathe easier, and the environment will be quite safe.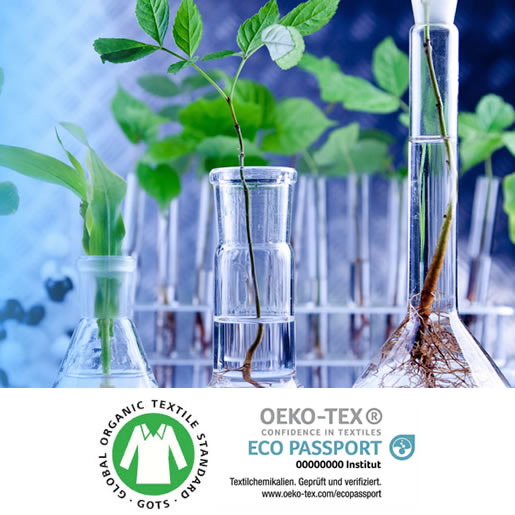 Excellent printability as they will not dry on the screen at room temperature, resulting in high productivity without the necessity to stop the printing machine; suitable for a wide range of fabrics
Conform to the most stringent ecological textile standards and specifications; very soft touch and broad range of special effects
Eco-friendly, with a high elasticity and strong adhesion on synthetic fabrics for sports- and swimwear
Environmental standards in textile printing
The global textile industry has increasingly responded to the demand for the use of chemicals which take into account environmental, health and sustainability issues related to the production and use of textiles.
Besides generally accepted industry norms such as OEKO-TEX and GOTS some leading brand owners (Nike, Inditex) have introduced their own specifications, restricting the use of specific chemical substances such as formaldehyde and PVC
Furthermore there are voluntary industry initiatives, such as the Zero Discharge of Hazardous Chemicals, driving the push for chemicals with a reduced environmental impact
Today's challenge is to continuously improve quality and sustainability, protecting both workers' and consumers' rights.
ECOLOGY FREE contains neither PVC nor forbidden Phthalates and other harmful substances, and meets the most stringent textile standards
VERSATILITY FREE inks are compatible for printing on the vast majority of fabrics used with a limited number of additives
PERFORMANCE Printability, stability and productivity are at least as good as traditional plastisols, with a superior final aspect